【Good News】" Richfruits had the honor to enter Foshan City, "special new" enterprise list

▊ 导语
In accordance with the requirements of Foshan Municipal Economic and Information Bureau on the development of Foshan City", "special new" enterprises (second batch) into the treasury (The Letter of the Buddha, No. 2143), in accordance with the principles of openness, fairness and impartiality, proactive declaration, service institutions audit recommendation, expert group evaluation and other links to be lucky to be deposited into Foshan City" Specialnew "Enterprise (Second Batch) List.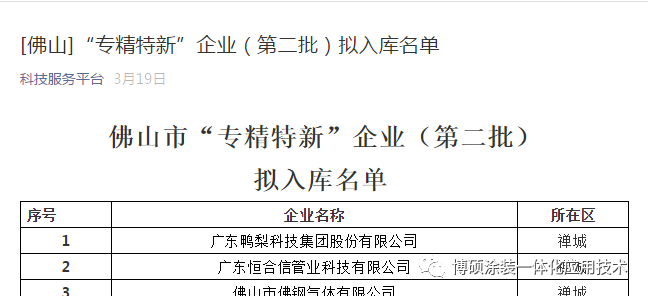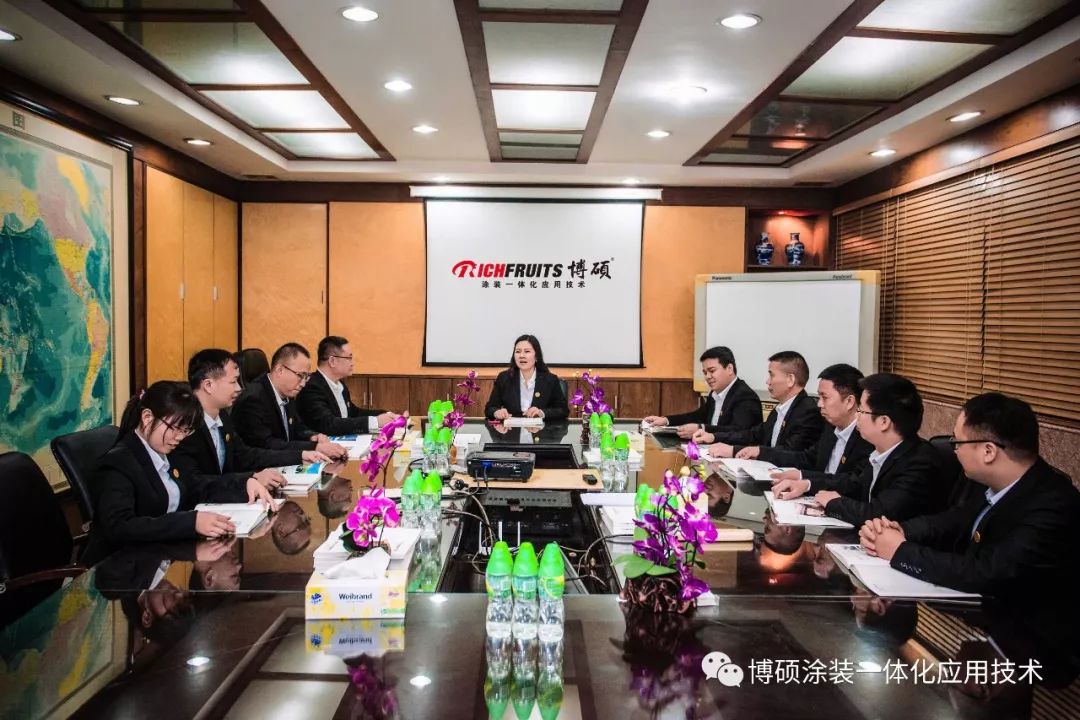 ▊博硕"专精特新"
"专"
"专业的产品服务","涂装"产品销售量及营业收入情况在全国细分行业连续三年排名"第一"。
"精"
技术、工艺精湛,精益化管理;ERP管理软件的导入,FXIAOKE纷享销客管理软件的导入使用,企业自行精益生产的管理变革。
"特"
涂装特色技术,水性漆替代油性漆,UV漆涂装工艺、PC\PE漆涂装工艺技术转化,推动环保涂装技术的进步,带动国家及行业的环保新概念。
"新"
"专业化技术定制方案+针对性技术产品+科学性管理相配合"的新颖服务经营模式。
▊ 广东博硕涂装技术有限公司简介
Passed ISO9001:2015 certification
Passed the CE certification
technology-type Medium and small enterprise
the first set of reciprocating machine enterprise
National High-Tech Enterprise
Standard drafter in spraying paint machine industry
Foshan City Coating integration research and development center
Listed in Foshan city Saving energy and protecting environment enterprise list
Guangdong province Richfruits Coating integration engineering and technical research center
7 Guangdong province high-tech products
19 China patented technologies
Guangdong Richfruits coating technology Co. , Ltd. is a joint venture founded in 2003, through 16 years of development and innovation, has become China's intelligent mesh coating equipment industry leader. The company sets the whole plant coating program design, research and development, production and manufacturing, marketing, application services in one to provide intelligent mesh coating solutions of technical service-oriented enterprises.
In the design of customer solutions has the industry's top experts, in research and development using Germany, Italy's advanced technology platform, research and development to meet the needs of the wood products industry with independent intellectual property rights with independent intellectual property rights of intelligent mesh coating production line. Research and development: automatic paint series, paint drying series, flat coating series, robot application series, automation series and intelligent mesh series; Seven of these devices were high-tech products in Guangdong Province, and 19 products were patented in China.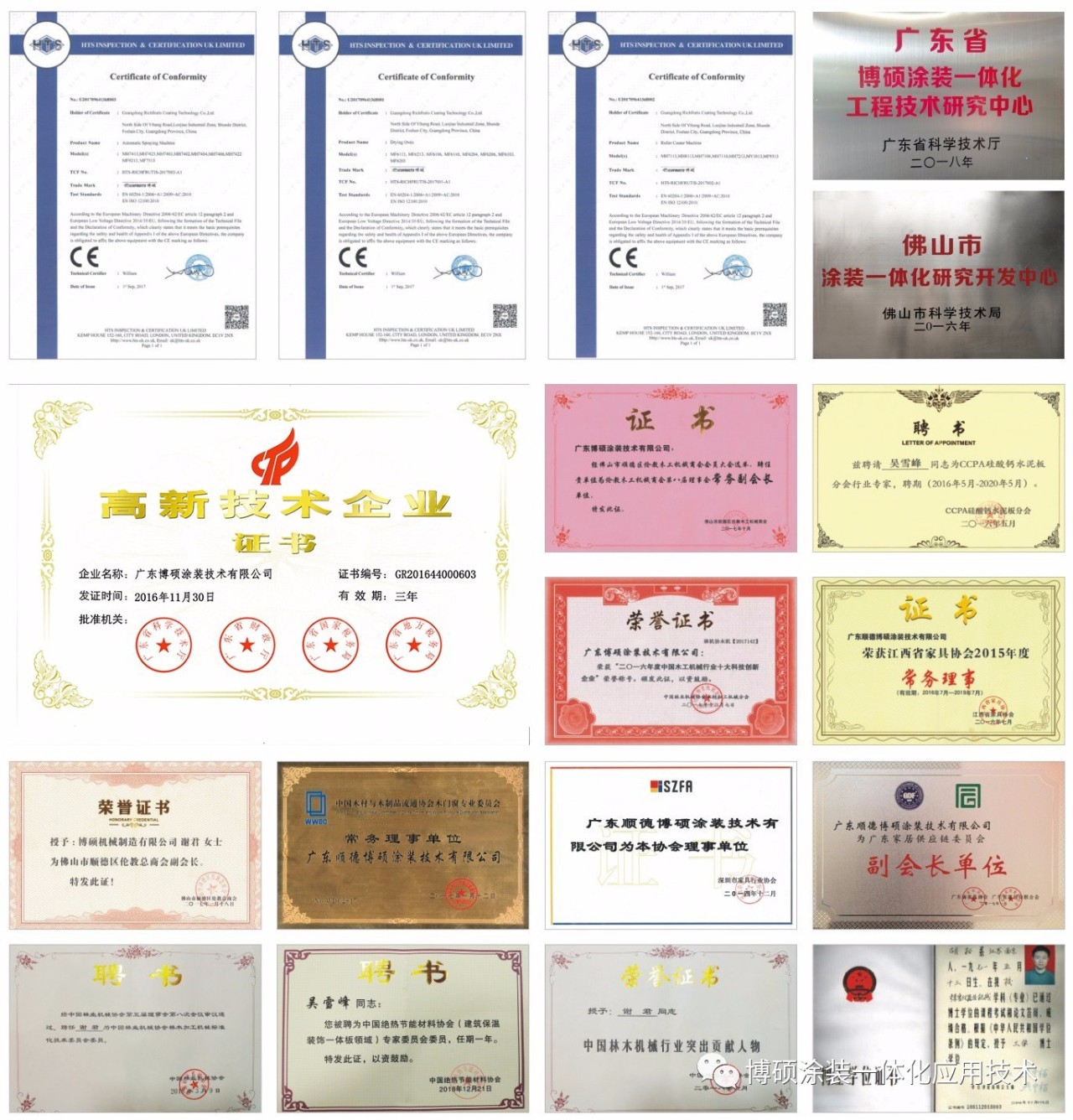 ▊ 结语
From the establishment of Richfruits since the establishment of the company in 2003, Bosu to the popularity of coating awareness, environmental protection coating propaganda, product technology optimization, energy saving and emission reduction costs.